In today's digital marketing landscape, TikTok has emerged as a powerful platform for advertising. 
With its ability to deliver cost-effective leads and generate high returns on ad spend (ROAS), TikTok offers a unique opportunity for businesses to scale their offers.
However, TikTok doesn't come without its own unique challenges.
Today we're going to guide you through solutions for the creative complexity of TikTok's auto-fatiguing feature, how to navigate the inaccurate reporting of the ad platform, several creative ideas to help you get started and even scale your offer, and so much more.
In this blog post, we will summarize Mike Buontempo's presentation at the Expert Summit event held by Anik Singal and explore how you can leverage TikTok ads to expand your reach and boost your marketing efforts.
The TikTok Opportunity
TikTok has gained recognition for delivering some of the most cost-effective leads compared to other advertising platforms. 
While platforms like YouTube and Facebook remain powerful marketing tools, TikTok stands out in terms of cost per lead (CPL) and cost per book call (CPBC). 
This makes TikTok a particularly attractive option for businesses, especially in the B2B space.
For agencies like ours, TikTok has proven to be a valuable channel, given its ability to deliver high-quality marketing qualified leads (MQs) at half the cost compared to other platforms.
If you're running a high-ticket coaching or consulting offer, TikTok should be on your radar, as it can significantly impact your client acquisition efforts.
TikTok continues to improve its platform by introducing features such as third-party pixels and income targeting. 
These advancements provide marketers with more tools and capabilities to optimize their campaigns effectively.
Challenges in TikTok Advertising
While TikTok offers numerous opportunities, it comes with its fair share of challenges. 
Here are some common hurdles marketers face when advertising on TikTok:
Compliance: 
TikTok's strict compliance policies make it challenging for advertisers to navigate the platform successfully. 
Making claims or promises that cannot be substantiated can lead to ad disapproval or even account bans.
Creative Burnout: 
TikTok's algorithm favors fresh content, causing ad fatigue within 14 to 21 days. 
Marketers must continuously create new and engaging creatives to maintain performance. 
Tracking Accuracy: 
TikTok's tracking can be off by 40% to 50% when using standard methods. 
Employing third-party tracking tools like Hyros is crucial for accurate measurement and optimization.
Scaling Your TikTok Ads: Creative Strategies
To overcome these challenges and effectively scale your TikTok offer, consider the following creative strategies:
Big Idea Creatives: 
Develop five different "big idea" style ads, each addressing a specific aspect of your offer. 
For each big idea, create three attention-grabbing hooks to use at the beginning of your ad. 
This approach yields 15 distinct ads for testing with less effort.
Here are three examples of big ideas we've used for Russ Ruffino and Mike Tyson.
Interrogation Room
Interview Style Ads: 
Leverage the popular interview style format on TikTok. 
Create ads where you or a representative interview yourself or others about your product or service. 
This format can captivate the audience and drive engagement. 
Testimonial Montage: 
Compile a collection of authentic testimonials from satisfied customers. 
Showcase their positive experiences with your product or service to build trust and credibility.
Demonstration Ads: 
Use demonstration videos to showcase how your product or service works in a simple and compelling manner. 
This format is effective for explaining complex processes in an easy-to-understand way.
Contrarian Ads: 
Challenge conventional wisdom or market trends by presenting a unique perspective. 
Going against the grain can capture the audience's attention and spark curiosity.
Example Ads and Results
To illustrate the effectiveness of these creative strategies, here are some example TikTok ads and their respective results:
Self-Interview Ad: 
In this ad, Douglas interviewed himself about digital real estate, achieving a 2.62% click-through rate (CTR) and a $4.74 cost per lead (CPL). 
The ad delivered a 4.1 return on ad spend (ROAS).
How much money can someone make selling online leads?
Amazon FBA Ad: 
This ad focused on the Amazon FBA space, achieving a CPL of $1.25, an exceptionally low cost for leads. 
The ad format involved addressing common concerns and misconceptions.
Demonstration Ad: 
A demonstration ad showcasing a simple two-step system for escaping the 9-to-5 grind achieved a 1.77% CTR and a $4.65 CPL, with a 3.1 ROAS.
Contrarian Ad: 
We challenged the belief that TikTok users lack capital for high-ticket offers, emphasizing the potential for success with high-ticket selling on the platform. 
This ad format successfully attracted high-quality leads for our agency offer.
How We Produced $324,279.50 Total Revenue in Q1 2023 Scaling With TikTok Ads

The Lossless End-To-End Tracking System We Used To Scale The Account To Six Figures A Month
Tracking and measuring our advertising campaigns ensures that we have a clear understanding of the performance of our campaigns. Without proper tracking, it's like trying to hit a baseball with the lights off – it's dangerous, and you're likely to miss more often than you hit.
Hyros is a full end-to-end tracking system that allows us to see how every single campaign, ad set, and ad is doing.
In Hyros, we can create custom reports that show us exactly what we want to see. This allows us to see platform performance very clearly, including total cost, total revenue, automatically calculated profit, unique sales, cost per unique sale, and more.

We are also able to see the entire customer journey from the initial ad click to the sale.

With the Apple iOS privacy updates, Facebook/Google pixel tracking has been off by as much as 40-60%, making it impossible to run ads without third-party tracking. This is why having an end-to-end tracking system like Hyros is critical. Hyros ensures that we have accurate data and can make informed decisions based on that data.
Our team sets up all tracking with Facebook, Google, TikTok, and any other traffic sources that you have running. We help integrate it with your CRM, payment processor, and booking calendar so that everything is connected, and you're able to see everything in one spot. This then allows us to feed all of your leads, booked calls, and sales back to each platform and optimize more effectively because we are now seeing who is converting.
By using Hyros, we have been able to dramatically lower our cost per acquisition and scale clients to over $3 Million Dollars a month in sales. We have been able to cut cost per acquisition by more than half, which means that our clients are seeing a greater ROI and are able to invest more in their advertising campaigns.
Having a robust tracking system like Hyros is essential for any business looking to run successful advertising campaigns. It allows us to make informed decisions based on accurate data, optimize our campaigns more effectively, and ultimately, bring in more revenue for our clients.
The Campaign Setup We Used To Bring In $202,154.08 in Profit
A solid campaign setup is essential to drive high returns on ad spend. One of the campaign setups that we used to bring in $202,154.08 in profit involves running conversion campaigns to an opt-in page and optimizing the campaigns based on website conversions.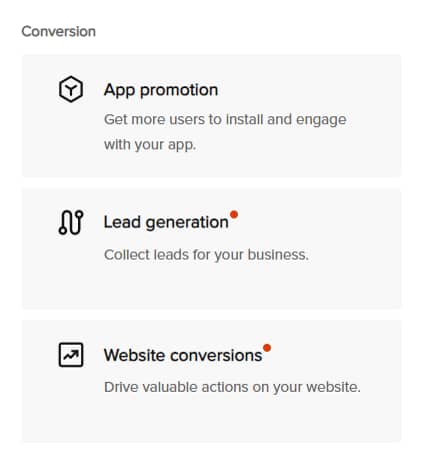 To start with, we allocate 90% of our budget to the best-performing cold audiences and creatives while the remaining 10% goes to audience testing to find more winning audiences. Once we have identified the best-performing audiences and creatives, we take them and put them together.

We also set budgets at the ad set level to have more control over where our money goes. By setting budgets this way, we ensure that the majority of our budget goes to the best-performing combinations, which maximizes our returns.
When it comes to optimizing campaigns based on website conversions, we focus on improving the conversion rate of our opt-in page. We experiment with different headlines, images, and calls-to-action to see which combination performs the best.


We also track the cost per conversion and cost per unique conversion, which allows us to see how much we are paying for each new subscriber. By optimizing for these metrics, we can lower our cost per lead and maximize the ROI of our campaigns.
In summary, our campaign setup involves running conversion campaigns to an opt-in page, allocating the majority of our budget to the best-performing combinations, and optimizing campaigns based on website conversions. By following these strategies, we have been able to generate significant profits for our clients and help them achieve their business goals.
Our Audience Testing Structure To Find New Winners (One is almost a 10X ROAS)
By regularly testing new audiences, we are able to turn off those that don't meet KPI and focus on those that are getting the best results
To find the next big winner, we take our best-performing creatives and put them to the test with new and unproven audiences.
However, we don't just set it and forget it. We closely monitor the performance of these new audiences and turn off any that go 2-3X out of KPI and don't produce much fruit. This allows us to quickly cut our losses and focus on the audiences that are showing promise.
In fact, we recently found one such winner in our TikTok campaign with their new Auto Targeting feature. This audience delivered almost a 10X ROAS, making it a clear standout among the rest.
But we don't stop there. Once we identify our winners, we put them to the scale stress test to find out if they are going to perform at higher budgets. This is crucial in determining whether a winning audience can continue to deliver the same results as we increase our ad spend.
Our audience testing structure is a crucial component in our TikTok Ads strategy, and it's what has allowed us to achieve such impressive results for our clients. By constantly testing and refining our approach, we're able to stay ahead of the competition and deliver the best possible ROI.
How To Setup Your Funnel To Get Qualified Traffic At A Good Cost
Setting up a sales funnel that gets qualified traffic at a good cost is essential for high-ticket coaches and consultants looking to generate more leads and close more sales. After producing over $200M in sales from ads for all of our clients, the most effective way we've found to achieve this is by following a specific funnel structure that is designed to capture leads, pre-sell them, and qualify them before booking a call with your sales team. Here is a breakdown of the key steps involved in setting up such a funnel.
First, start with a simple opt-in page that captures lead information such as email and phone number. This will allow you to add these leads to your email follow-up sequence, which is a critical component of any successful funnel to keep you top of mind.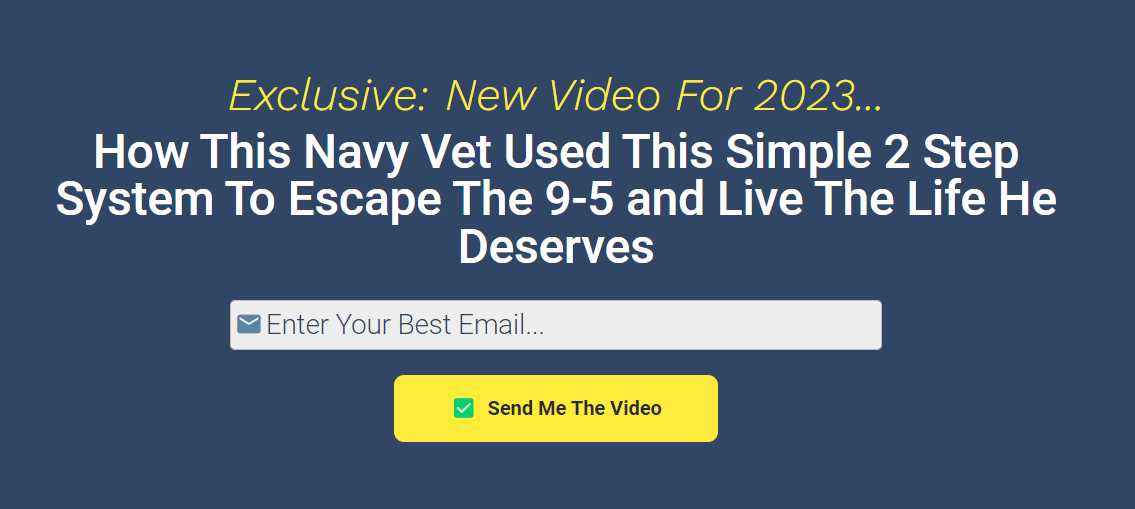 Next, create a short 5-minute VSL (Video Sales Letter) that pre-sells your offer to your leads. Make sure to optimize your VSL for mobile devices using the portrait layout, as this is where most users will be viewing your content. Also, include a timer on the page so that leads can't take any action until they've watched the whole video. Once the timer stops, drop the CTA (Call to Action) to get them to take action.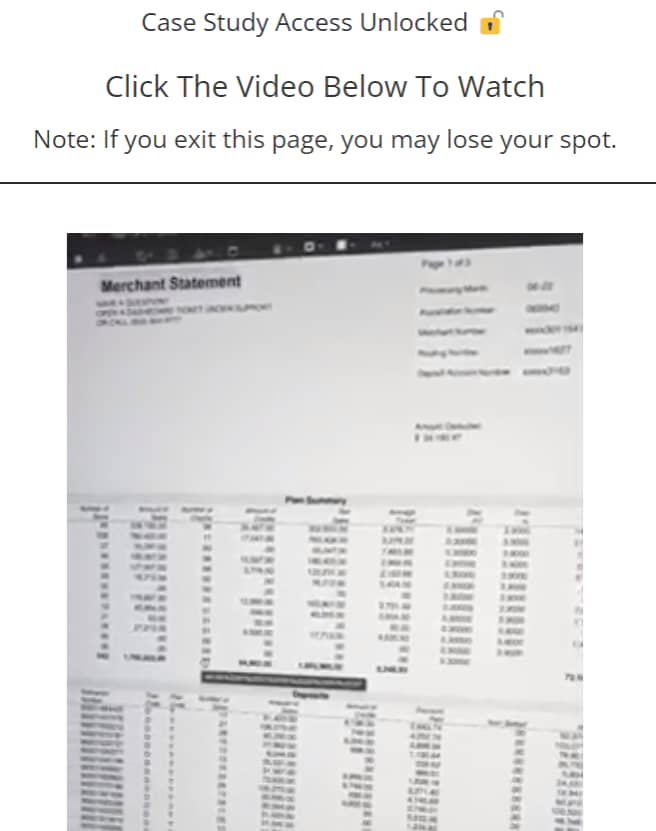 Before the scheduler, set up an application page to qualify traffic. This page will help you identify which leads are good prospects for your business and which ones are not. You can use a series of questions or a short quiz to determine whether or not they are a good fit for your offer. Be sure to set up a conditional redirect for qualified and unqualified traffic to prevent bad leads from getting on the phone with your salespeople.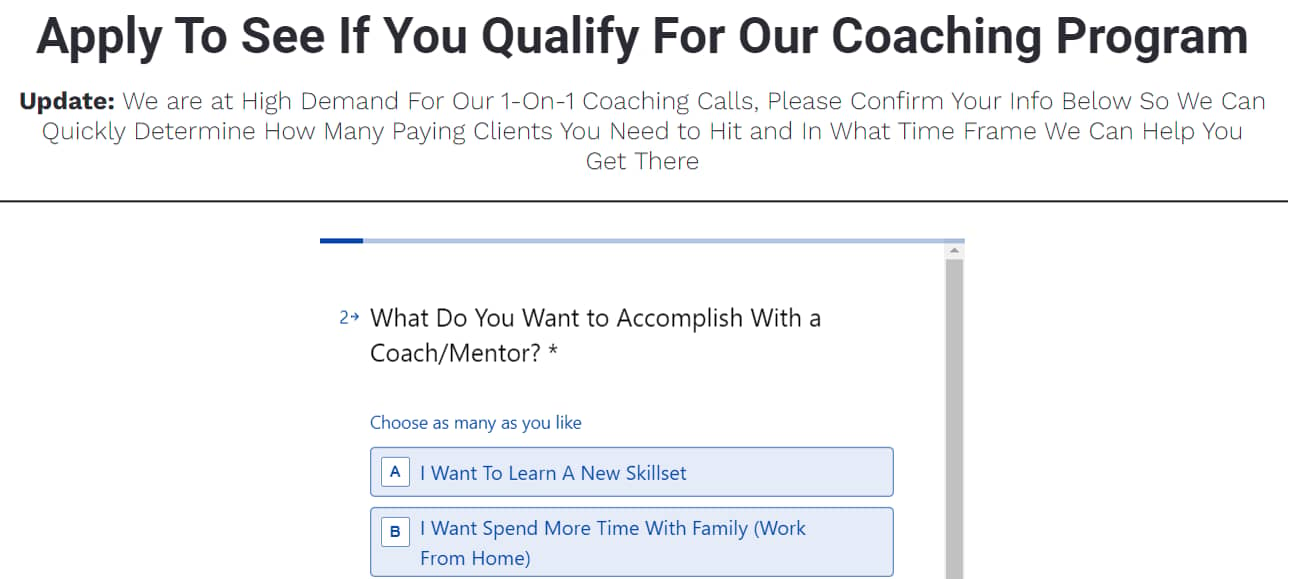 Finally, set up a scheduler page to book a call with your team if the leads are qualified. If they are not qualified, send them to a downsell page to offer them an alternative product or service that may be more suitable for their needs.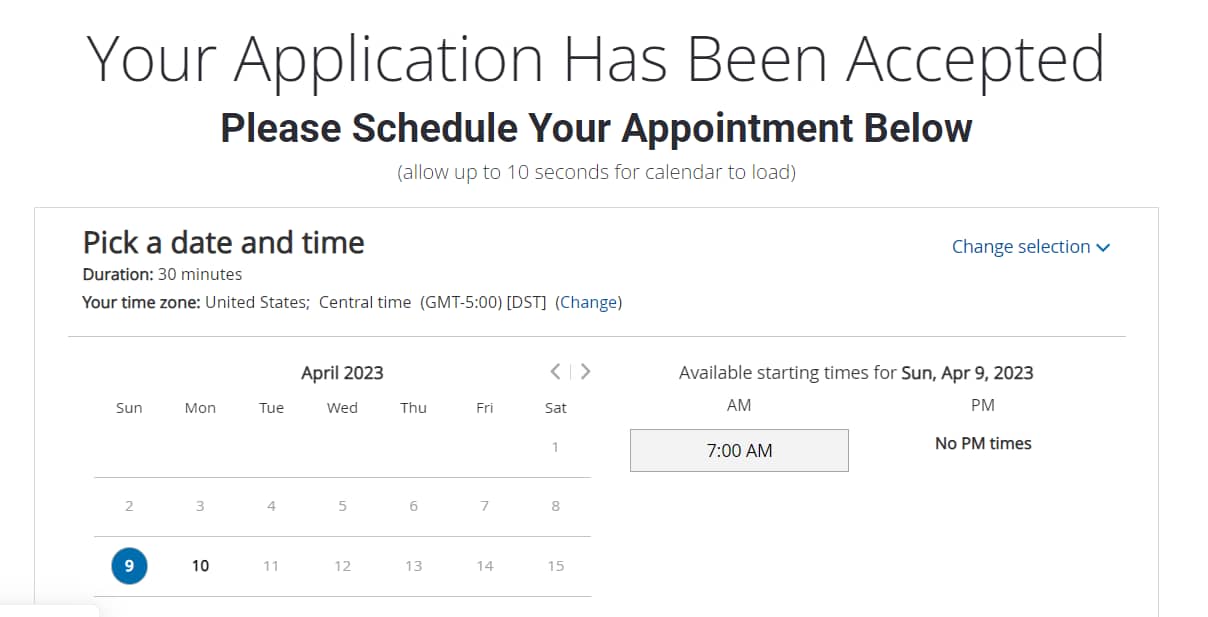 By following this funnel structure, you can ensure that you are getting qualified traffic at a good cost. This will help you generate more leads, close more sales, and grow your business to new heights over time.
REVEALED: The Three Creative Styles We've Ran For Months
Without Fatiguing
As advertisers around the world are searching far and wide to try and discover the solution to this problem…
…We think we have finally found the answer!
Take Apple's "Think Different" campaign for example. This was one of the most genius marketing campaigns of all time because it wasn't just an advertisement—it was a story! A story that touched the hearts of millions of people around the globe. It drove home the message behind one of the most heart-wrenching quotes from the movie about Steve Jobs.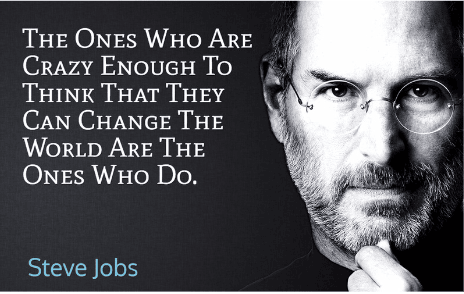 So how does this apply to a Tik Tok ad?
What we have found to work the best and for the longest durations of time follows this exact principle: "an ad that doesn't seem like an ad."
On TikTok, that means making our ads look like they're just another TikTok video using native formatting, which increases not only the longevity but the performance of the ads overall.
Here are the results of our invincible ads along with a breakdown of why they converted so well.
The Self-Interview ad: How Much Money Can Someone Make Selling Leads To Online Businesses.
Ad Results:
Cost: $20,541.22
Revenue: $31,917.00
Profit: $11,375.78
ROAS: 1.55
The Contrarian ad: 3 Businesses Not To Start In 2022
Ad Results:
Cost: $11,190.06
Revenue: $35,264.00
Profit: $24,073.94
ROAS: 3.15
Another Contrarian ad: The Best Business To Start In 2022
Ad Results:
Cost: $58,315.27
Revenue: $228,657.50
Profit: $169,417.97
ROAS: 3.92
Staying Compliant with Your TikTok Ads
Maintaining compliance with TikTok's stringent policies is essential to avoid ad disapproval or account bans. 
In fact, the first time we tried TikTok ads we got banned for going over specific results we got for a client.
To ensure compliance and avoid the same mistakes we had to pay to make, follow these guidelines:
Avoid making specific income claims or exaggerated promises.

Example: DO say "John's new business venture is producing six figures per year, DON'T say "John's new business venture is producing $105,643.00 per year"

Focus on presenting your system or process rather than promising immediate results.

Create separate landing pages for TikTok ads with minimal claims to meet compliance standards.


Include your company's contact information (email or phone number) on your landing pages to avoid flagging.
Utilizing Third-Party Tracking To Setup TikTok Ads Campaigns
Accurate tracking is crucial for optimizing TikTok campaigns. 
Implementing third-party tracking tools like Hyros can help address tracking discrepancies and provide in-depth insights into campaign performance. 
Hyros allows you to:
Integrate with various ad platforms, CRMs, and merchant processors.

Analyze and compare data across different traffic sources.

Track conversions and monitor lead quality.

Optimize campaigns based on granular tracking data.

Implement tag systems to classify and segment leads.
Scaling Your TikTok Ads Campaign
Scaling your TikTok ad campaign requires a strategic approach. 
Here's your own personalized TikTok checklist to help you achieve scalable success:
Set up tracking with Hyros and the TikTok pixel across all relevant pages.

Configure offline conversions in Hyros to accurately capture and attribute sales.

Create five distinct big idea creatives and craft three attention-grabbing hooks for each, resulting in 15 unique ad combinations.

Start with an interest stack industry-specific targeting approach for your initial campaign.

Run a smart performance campaign to allow TikTok to identify the best-performing creative combinations.

Consider an open audience campaign with no targeting to gauge audience response.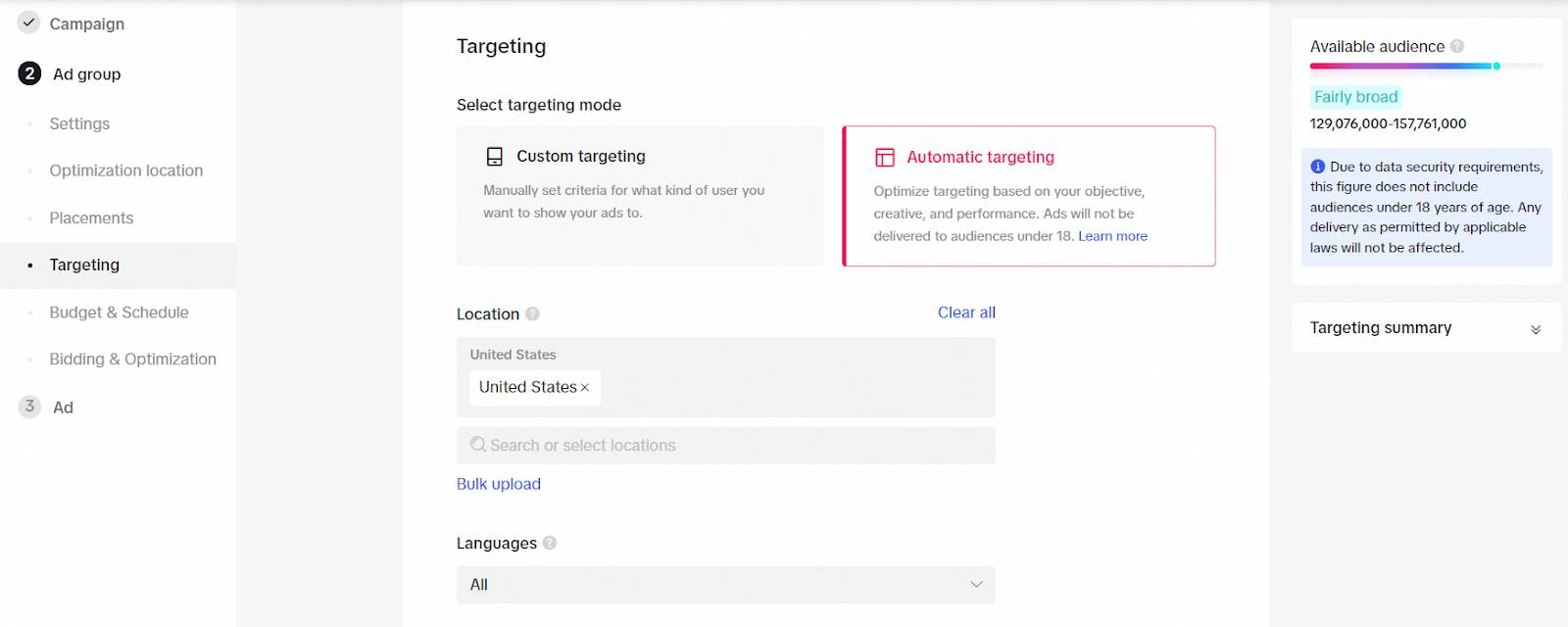 Calculate your daily budget by aiming to achieve 50 conversions per campaign in the first seven days, using the formula (50 x Average CPA) / 7 days.

Example: If your target conversion is leads right away and it costs you $10 to get a lead, then you would take 50 x $10 = $500 and $500 / 7 to get $71.43.

$71.43 would be the amount you'd need to spend to get 50 lead conversions at $10 cost per lead (CPL).
Scale Your High-Ticket Coaching or Consulting Business Using TikTok Ads
TikTok offers an excellent opportunity for businesses to scale their offers and reach a broader audience. 
By implementing creative strategies, staying compliant, and using third-party tracking tools like Hyros, you can navigate TikTok advertising effectively. 
Start small, test various creatives, and optimize your campaigns to achieve scalable success on this rapidly growing platform. 
Embrace TikTok as a valuable addition to your digital marketing toolkit and leverage its unique advantages for your business.