You want to create a high-ticket offer for your business but aren't sure how to execute one correctly. 
Use our experience and examples to get results with a grand slam offer, no matter how big your audience is right now.
Keep reading for our guide to high-ticket offers, including why entrepreneurs are turning to high-ticket offers, how to choose an idea, plan the strategy, and execute the process. 
What is a High-Ticket Offer?
A high-ticket offer is a product or a service that you charge a considerably large amount of money for.
While the actual amount of money that determines the definition of a high-ticket offer is thrown around quite a bit, it's approximately around $1,500.00 or more.
The primary reason that high-ticket offers are so popular nowadays is that they make for a fantastic business opportunity for anybody who has a skill that is in demand. 
The Coaches Coaching Coaches To Become Better Coaches Space
This is the space where you're going to find "coaches coaching coaches to become better coaches in their coaching business". 
While the coaching and consulting space tends to get a lot of crap from those who aren't involved, it is actually quite an incredible bubble to be a part of in our modern age.
What you're seeing here is a generation of people looking for a purpose in their lives and who want to make a positive impact on the world. 
High-Ticket Offers Can Turn a Crazy Profit…But Only If They're Done Right
Now that we've got the "world-being-full-of-sunshine-and-rainbows" disclaimer out of the way, let's get into the real reason entrepreneurs are turning toward high-ticket offers.
If you're selling your coaching program for the average price, which is somewhere around $5,800, and you're acquiring customers for $2,000, it's time to do the math because you're making $3,800 for every deal you close.
The margins between the average cost per acquisition (CPA) and average order value (AOV) means reaping great profits for those who are willing to stick their nose to the grindstone and put in the work.
Are You A Sales Shark Ready To Close Deals?
The difference between those who take off and those who do not is often whether or not they are a sales shark ready to do what it takes to close deals.
Those who are developing 6, 7, and even 8-figure businesses get where they are because they have the persistence and patience required to build these businesses.
See how our client's High-Ticket Offer Goes From Net Loss to $751,307 Net Profit In Five Months Using Facebook Ads.
4 High-Ticket Offer Ideas for Beginners
The easiest way to determine what high-ticket offer you should sell is to take some time and reflect on your own skill sets. 
If you're going to provide coaching and expertise in a specific niche, then you better be an expert at what you're going to coach on. 
You can take the risk involved with selling customer's programs you won't be able to fulfill, but you risk your reputation and not to mention potential legal repercussions. 
If you're going to do something, then do it right and with the morals and values you wish to display to the world. 
Separating The Chaff From The Wheat
We're not writing this article to squash your dreams of becoming an entrepreneur in the coaching space but from years of experience in the space, it's becoming much easier to separate the chaff from the wheat. 
If you want to create long-lasting success in this industry, then you must experience the trials and tribulations required of you to do so.
Mike's Trials & Tribulations Early In His Career
Take our CEO and Founder, for example. Mike Buontempo made his first $1M at age 21 and in his own words, he blew it all away on poor investments such as his Dodge Viper. 
However, he had to quickly learn his lesson when they froze his merchant account with over $400k in it, and he went on to dig the hole deeper and deeper by getting into over $150k in credit card debt.
Without those trials and tribulations, Client Accelerators would not be the company it is today and likely would not be getting our clients this great of results.
Business Opportunity
Online Businesses: 
Take Tim Saunder's company, Private Label Masters, for example. He helps employees replace their 9-5 incomes or just people looking for a side hustle to grow a passive income stream using Amazon FBA. 
We have been working with Private Label Masters for years and they have been able to help thousands of people make more money. Talk about impact! 
Leads: 
Our client Douglas James has helped hard-working Americans and veterans to build online businesses. 
He helps them set up a business where they can sell leads to other companies and make a huge profit doing so. Talk about the perfect middleman situation!
Relationships
Dating: 
Take John Mulvehill for example. He helps men that are struggling to get dates with women to get them going out with models. So if you're good with dating, then there is definitely a starving market out there looking for your help!
Marriage: 
With divorce rates skyrocketing these days, people are in dire need of learning how to have a more successful marriage. Meg Tuohey is a great example of a company looking to make the world a better place by making relationships work.
This is another great example of finding a starving market that NEEDS help yesterday because the bigger the pain, the bigger the price people will pay to get it resolved.
Wealth
Credit Building: 
Our client, Colin Dedely, at Lifelong Learning is the jack of all trades when it comes to leveraging credit to build businesses. 
He helps people who want to start businesses to get up to $100k or more in 0% interest business credit so that they can fund their new venture. Talk about a serious value proposition!
Career Consulting
Executive Coaching: 
Kate Byars is the name to know in the space of coaching executive women. She has helped thousands of women to overcome burnout and be able to better enjoy their lives outside of being executives within their respective companies. 
In the modern age of hustle culture, more women like Kate are needed so that we can remember what's really important at the end of the day.
How to Build Out a Valuable High-Ticket Offer
Find The Bleeding-Neck Problem
You've heard this touched on multiple times in this article already because it is the true focal point of where businesses and industries are born. If there isn't a starving market, then there isn't an opportunity to sell them a high-ticket offer.
How do you find the starving market?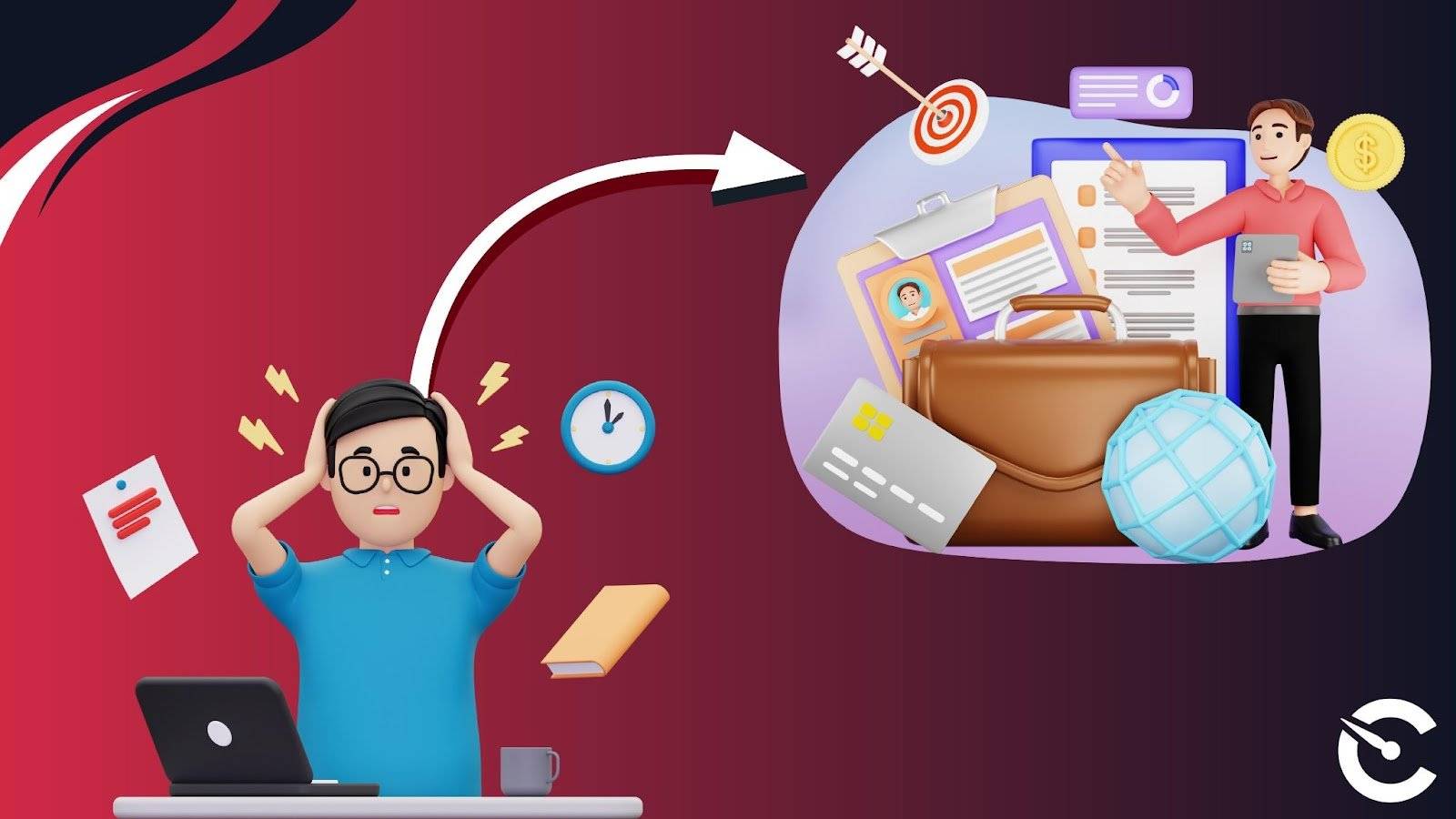 Starving Markets Are All Around You
Look around at culture and figure out what people are struggling the most with. 
What are the pains that your family and friends all have in common, what are people in your community struggling with?

Business opportunities are all around you but you just need to be asking the right questions to find the one that you're destined to pursue.
Serve Market & Get Results
Once you find your starving market who's ready to get their pain resolved for good, start out small and work for a few clients for free.
You'll quickly find out if you're an expert at what you do and when you help your customers get BIG results, it's a huge sign that you need to push forward.
Take Your Confirmed Offer To Market
After you've helped a few people solve really big problems they've been having in their life, it's time to go to market because odds are other people are having the same problems.
The difference is now you have authority because you have produced results and satisfied your clientele.
Market Results, Get Clients, Rinse & Repeat
When Mike Buontempo had his first big victory for his client at CA, he made a simple Facebook post about the results he had achieved and then he picked up another client.
He rinsed and repeated that process over and over again until he was at $30,000 monthly recurring revenue (MRR), and then $60,000 MRR, until finally fast forward to 2023, over $200k MRR and Client Accelerators is a 7-figure business making appearances on the INC 5000 list.
In fact, here is one of those posts he made back in 2020: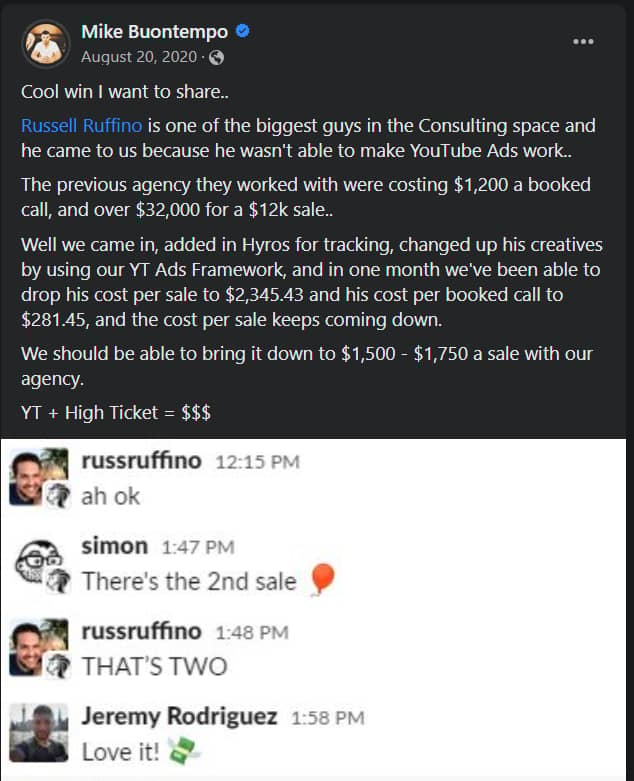 Don't Forget: How to Create High-Ticket Funnel for Your Offer
Determine Funnel Type You're Going To Use
Call Funnel: 
If you're selling a high-ticket product, you're going to want to get your prospect on the phone so you can close them. 
This is good because it makes the objective of your sales funnel extremely simple. Book appointments!
Webinar Funnel: 
Now the reason that the webinar-styled funnel is so popular and tends to work very well is because before you even talk to your prospect, they've already watched 45 minutes of your content.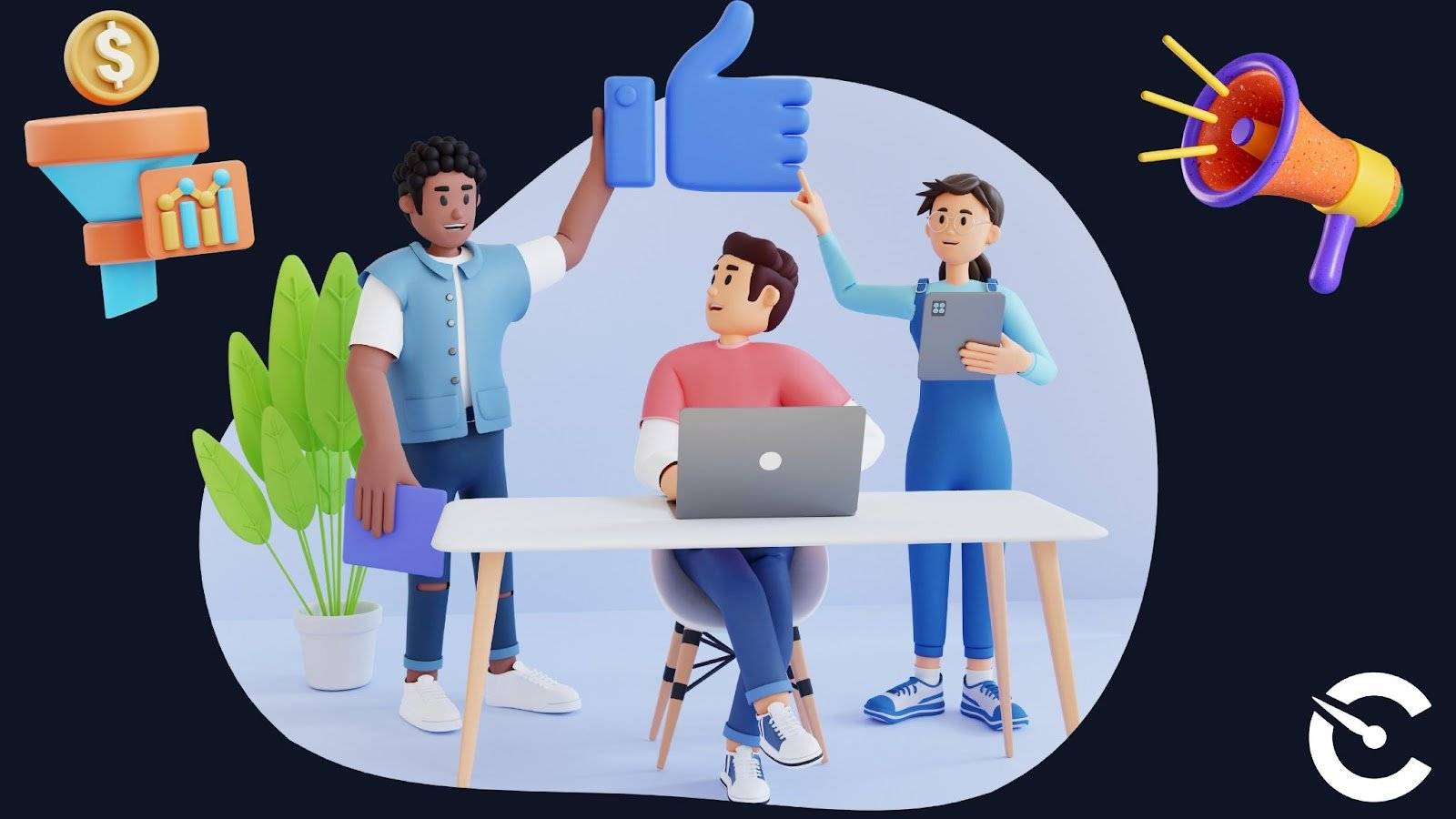 They know what your product is, they are clearly interested enough to have booked a call to learn more and feel comfortable enough with your company to put themselves in a vulnerable position to be sold to you.
A webinar funnel is going to be one of your best options.
Case Study Funnel: 
Another style of funnel that is very similar to the webinar funnel is a case study funnel. This is where you have a 30-45 minute case study presentation going over the results you got for one of your customers and exactly how you achieved them.
These work extremely well because it's basically a product walk-through, proof of success, and a client testimonial all wrapped up into one piece of content.
Setter Funnel: 
If you want to build a team of setters to go out on the offensive to track down leads to close for your business, then the setter funnel can be an extremely lucrative opportunity for your business.
When you have an attractive offer with a vast total addressable market (TAM), you can do wonders with setters and leads coming in for $20.
You can either run a webinar, case study, video sales letter (VSL), or mini-video sales letter here.
The main thing is that you have an opt-in page where you gather the customer's email & phone number.
Bonus Tip
A quick bonus tip would be to also collect some lead quality information so your setters know who the top leads to track down are. 
Example application questions: 
Do you have the financial resources to invest in yourself?

How motivated are you to solve this problem in your life?

If you were hit with a $10k medical bill today, then how would that impact your life?
Build It Yourself or Hire An Agency
Unless you're an experienced funnel builder, you're going to need to hire an agency to help you build this out and build it out right. Lucky for you, we just released a brand new offer called our QualifiedCall Engine, where we help you build out your entire funnel.
We'll help you supercharge your business by setting up the Lamborghini of sales funnels, meticulously designed to get you qualified prospects on the phone.
Amplifying Your Lead Quality
Other agencies optimize around the cheapest booked calls and leads, meanwhile, you just continue to get more and more under-qualified prospects showing up to your phone calls.
That's where we come in because instead of focusing on vanity metrics such as the cheapest cost per lead (CPL) or the cheapest booked call (CPBC), we're focused on optimizing your campaigns for the best lead quality that leads to the best ROI.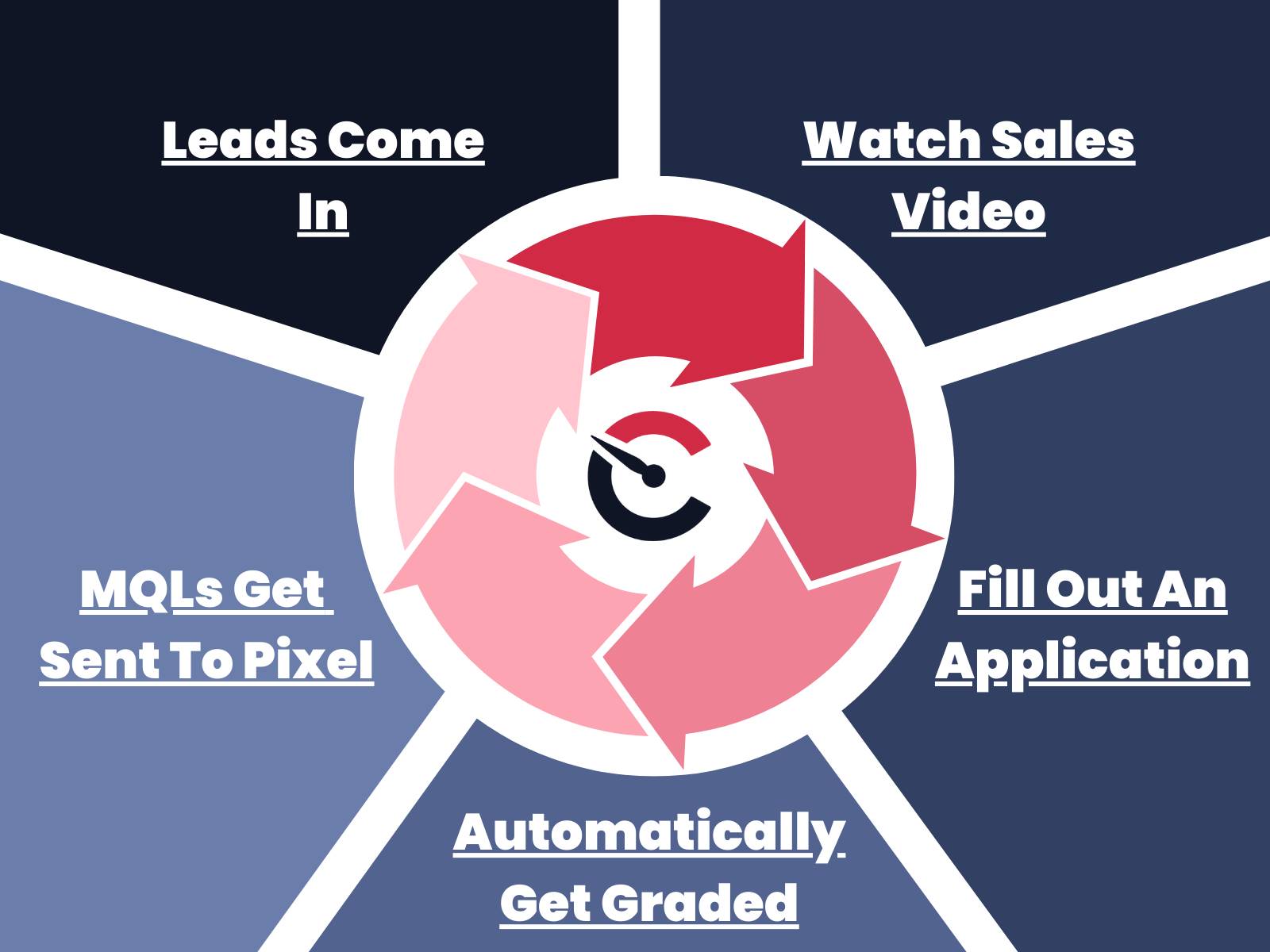 Run Traffic Once Your Funnel Is Setup
Now that you have your funnel completely functional, it's time to start sending traffic to your landing page.
You have a few different options here.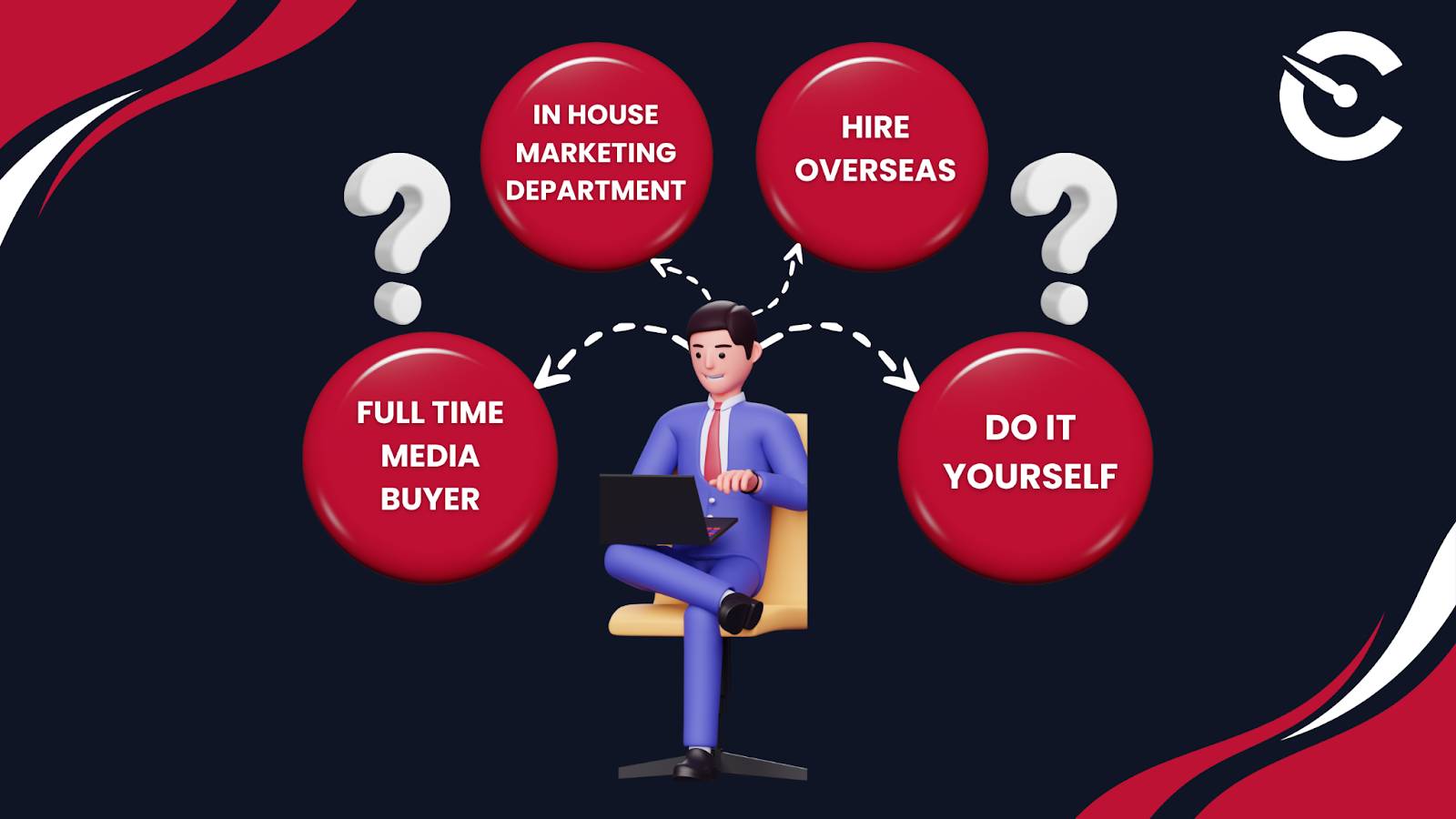 Hire a Full-Time Media Buyer
Hiring a full-time media buyer can be a great option for you to start getting traffic to your funnel. The one downside is, if you don't know how to do the media buying yourself, then you're not going to be able to train them or hold them accountable for specific outcomes.
You're basically going to have to fully onboard and manage them which is going to take up all your time out of fulfillment. 
They are also going to cost you 60-100k per year and then you'll have to factor in your ad expenses as well as the opportunity cost you could miss from having to wear the management hat instead of the sales hat. 
Build In-House Marketing Department 
You could also build out an entire team in-house so that you don't have to manage. Instead, you have a manager who oversees the department and holds everyone accountable for key outcomes that grow the business.
However, most companies do not have the cash in the bank and aren't backed by venture capitalists (VCs) to be able to pay out $150-300k or more per year to a marketing department.
Hire Someone Overseas To Stay Within Your Budget 
If you're smart, you'd start looking overseas for talent because the US dollar goes much further in other countries. 
This means that if you leverage a hiring process such as the WHO method, you'll be able to find really good talent and be able to save money.
While this path makes sense financially, it's still going to be taxing on your time because you'll have to manage them yourself and spend less time in sales. 
Do It Yourself
The next option would be to say screw all the previous choices and just do it yourself. All you'd need to get started is to buy a few courses or take a consulting program and just manage all the media buying on your own.
After all, you're a driven business person who understands marketing and numbers. The truth is, you didn't get into business to become a full-time media buyer for your company.
You got into this so you can make an impact on the world, feed your family, and be an entrepreneur and CEO of a 6, 7, or even an 8-figure business. 
Work With Us
We firmly believe that the best way you're going to reach your full potential as an entrepreneur is going to be through installing us into your business.
When you work with us, you're not just getting an agency, you are getting a Senior Media Buyer, Junior Media Buyer, Account Manager, Copywriter, Videographer, and Data Specialist.
We have all of the systems and processes in place as well as a knack for persistently driving to crush our goals for our clients.
Install An Entire Marketing Department For A Fraction Of The Cost
This means that we show up to every single one of our meetings prepared with the next steps so you don't even have to worry about management.
You get a whole marketing department for less than half the cost it would be to build it out yourself and you get to leverage our intelligence after spending over $150M on ads with our clients since 2017. 
We Can Help You Scale Your High-Ticket Offer Ads Today
Now you know how to create a high-ticket offer, including: how to choose an idea, plan the strategy, and execute the high-ticket services and high-ticket business. 
And if you wanna know how we could help you set up the funnel for your business so you don't have to worry about where your next client is coming from…
Then click here to book a Strategy Session with our team of experts to deep dive into your marketing strategy. 
We'll provide you with clear action steps you can take to make your paid ads more profitable!
Fill out the form here to book your Strategy Session with our Team.