Are you looking for ways to take your Facebook advertising strategy to the next level? Are your ad creatives struggling to stand out in a crowded marketing landscape? If so, we have a solution for you!
Led by CEO and founder Dean Holland, Internet Profits shares high-powered strategies to help clients generate more leads and boost their profits significantly. By 2011, Dean had already sold more than half a million dollars worth of digital products and shared his techniques with entrepreneurs around the world.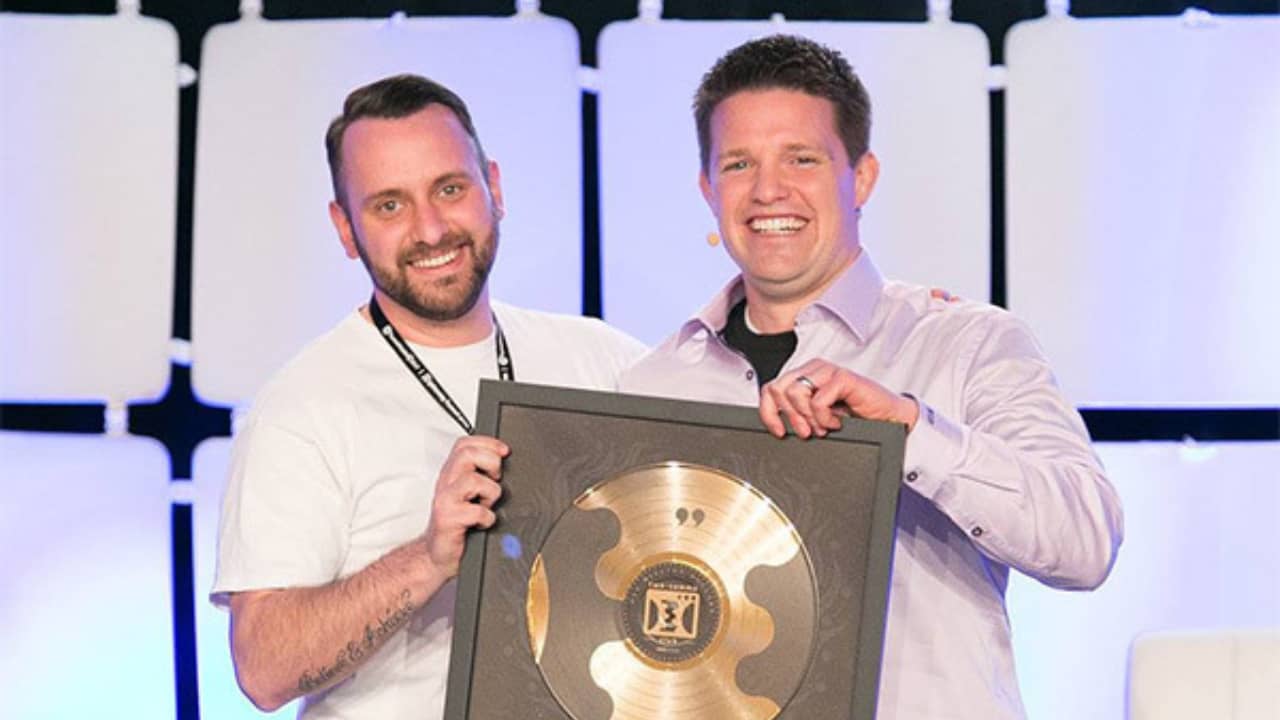 Today, Dean is a world-renowned coach, speaker, consultant, and author. He's passionate about helping his clients build the business of their dreams.
We've worked with Internet Profits for the past couple of years and enjoyed impressive success together. Our advertising strategies have helped them grow quarter after quarter, and we don't expect that growth to slow any time soon.
Today, we discuss the best way to advertise on Facebook with the three strategies we used to boost their profits to an astonishing $21,000 a week.
The Three-Phase Scaling Methodology We Used to Take This Account to the Next Level and Produce $267,700.30 in Net Profit Q1 2023 ($21k/Week)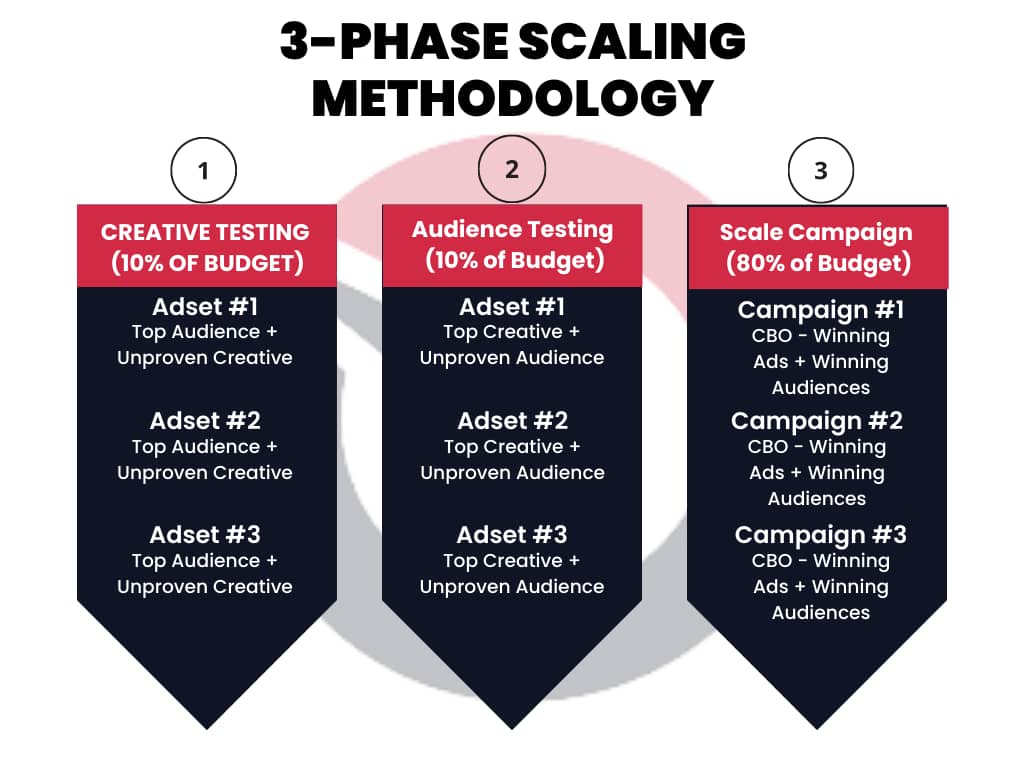 Internet Profits has enjoyed regular growth since we started working with them. In quarter four of 2022 alone, our ad strategies helped them reach a healthy $189,597.67 in profit. But we knew we could do better, and that's why we set a goal to reach $200,000 in profit in 2023.
To accomplish this goal, we implemented a three-phase scaling methodology focused on new creatives, audience testing, and scaling.
Creative Testing
To stay relevant in advertising, it's important to keep your creatives fresh. Internet Profits provided us with raw footage that we could use for their new creatives. Our video editing team polished that footage and released it. Now, all we had to do was wait and find out which creatives would perform best.
We kept a close eye on the KPI and cut creatives that didn't perform to our expectations. That freed up more of the budget to spend on the creatives that worked best. At the end of Phase 1, we'd nailed down our top creatives and knew that these winners were going to convert.
Audience Testing
Once we'd found our winning creatives, the next step was to track down the right audiences. We didn't want to waste money showing ads to people who simply wouldn't convert.
In this phase, we wanted to find new audiences that we'd never targeted before. The goal here was to expand Internet Profit's reach so we could further boost their profits with Facebook ads.
Again, we monitored the ads closely and quickly cut any that went 2 to 3 times over our target KPI.
CBO Scale Campaign
In Phase 3, we had a better idea of our ideal target audiences and the creatives they were most likely to respond to. We put the best pairs into a Campaign Budget Optimization (CBO) campaign and allocated 80% of our budget to it.
Why did we choose a CBO over an Ad Set Budget Optimization (ABO) campaign? An ABO gives you more control over your spending, but it doesn't allow the ad algorithm to optimize your budget based on your best performing ads.
CBOs, on the other hand, automatically allocate your budget for you. We had several ad sets, so we wanted a strategy that was better suited to large campaigns.
The remaining 20% of our budget would go to testing and developing more new creatives. Even if your ads perform well, you don't want to spend your entire budget on it. That's why you should always reserve some funds to develop new creatives when the old ones stop working the way you'd like.
This Facebook advertising strategy gives us a media buying model that we can scale for our clients' accounts.
The Creative Refresh Strategy We Used to Get Over a Year's Worth of Performance Out of Our Ad
Even if your ads are fun, engaging, and informative, they'll start to lose their effectiveness after a while. That's because people just get bored watching the same ad over and over again.
Not only that, but marketers also need to compete with millions of other advertisers to get the attention of their audiences. How can you possibly stand out in such a crowded landscape?
Many marketers stop using an ad forever once it quits working. But it costs a ton of money to produce new creatives, and doing so can drain even the largest advertising budgets fast.
Plus, what happens if the new ad doesn't work as well as the old one? Then you've lost thousands of dollars, or maybe even more.
Using the Creative Refresh Strategy, we were able to successfully run the same creatives for Internet Profits for over a year!
This Facebook advertising strategy involves running three winning creatives one month, then switching them out with three different ads the next. Swapping out the ads kept them fresh and enabled Internet Profits to reach more people month after month.
Here's Three Facebook Ads We Ran In 2022 & How Much Profit They Brought In



Here's The Same Three Facebook Ads We're Running In 2023 Because Of The Creative Refresh Strategy



How We Used Our Creative Strategies to Produce $533,461.66 in Revenue and Get 3,910 Unique Sales in a Very Competitive Marketplace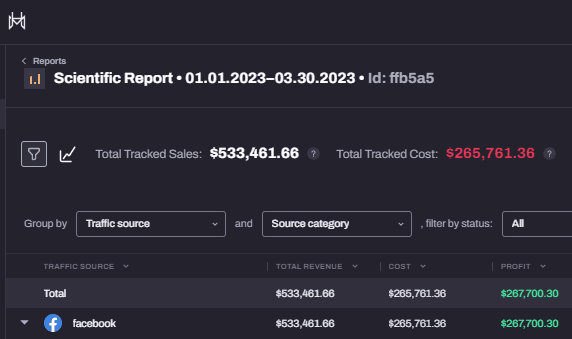 It's tough to stand out when you're competing with millions of other advertisers for the same customers. Those customers likely see dozens of ads, or maybe more, every single day. If you want them to click, you've got to stand out and do something that seriously grabs their attention.
And you need to do it fast, too. The internet comes with nearly endless distractions, so if you don't catch customers' attention in a few seconds or less, those customers have probably already moved on.
Here are the strategies we used to help Internet Profit's ads stand out.
Disruption Strategy: Four Misconceptions Ad
This ad features a popular image of an iceberg that's well-known in affiliate marketing circles. People respond to what they're familiar with, and we proved that by using this iceberg image for our ad. It works well even if the audience can't recall where they've seen the image before. The image intrigues them and captures their attention, which drives them to click.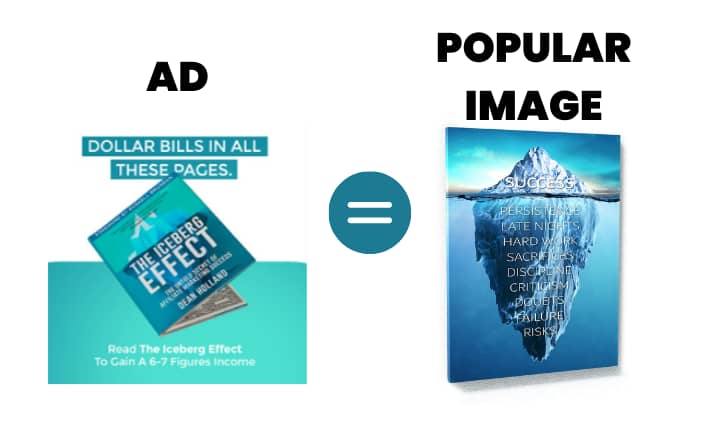 Trend Infiltration: King of Affiliate Marketing
We based this ad on a popular TV show with an engaged fan base that loves to make and share funny memes. Our King of Affiliate Marketing ad parodied a main character from the show, which instantly drew the attention of fans.
Trend Infiltration: Wizard of Affiliate Marketing
Almost everyone knows the timeless Harry Potter movies. We based this ad on the movies by featuring its themes and relating them to the affiliate marketing world. Again, this ad relies on familiarity and curiosity. Viewers wonder, "What is this all about?" That encourages them to click, and the results speak for themselves.
Internet Profit's Results
With these strategies, Internet Profits has enjoyed significant growth since quarter three of 2022. In that quarter, they earned a profit of $165,895.33, and in the next, profits jumped to $189,597.67.
But the biggest and most impressive leap in profits was still yet to come.
Internet Profits earned $533,461.66 in total revenue and made a profit of $267,700.30 in the first quarter of 2023 alone. This includes 3,910 unique sales for a cost per unique sale of $67.97. Their Average Order Value (AOV) was a bit more than double the cost per unique sale at $136.44.
Their Q1 2023 profits exceeded Q4 2022 profits by an amazing $78,102.63! Just imagine what you could accomplish with an extra $78K in your pocket!
Going forward, we aim to help Internet Profits reach their next milestone of $1 million revenue in a single month. At the rate they're scaling, we're confident that we'll find success!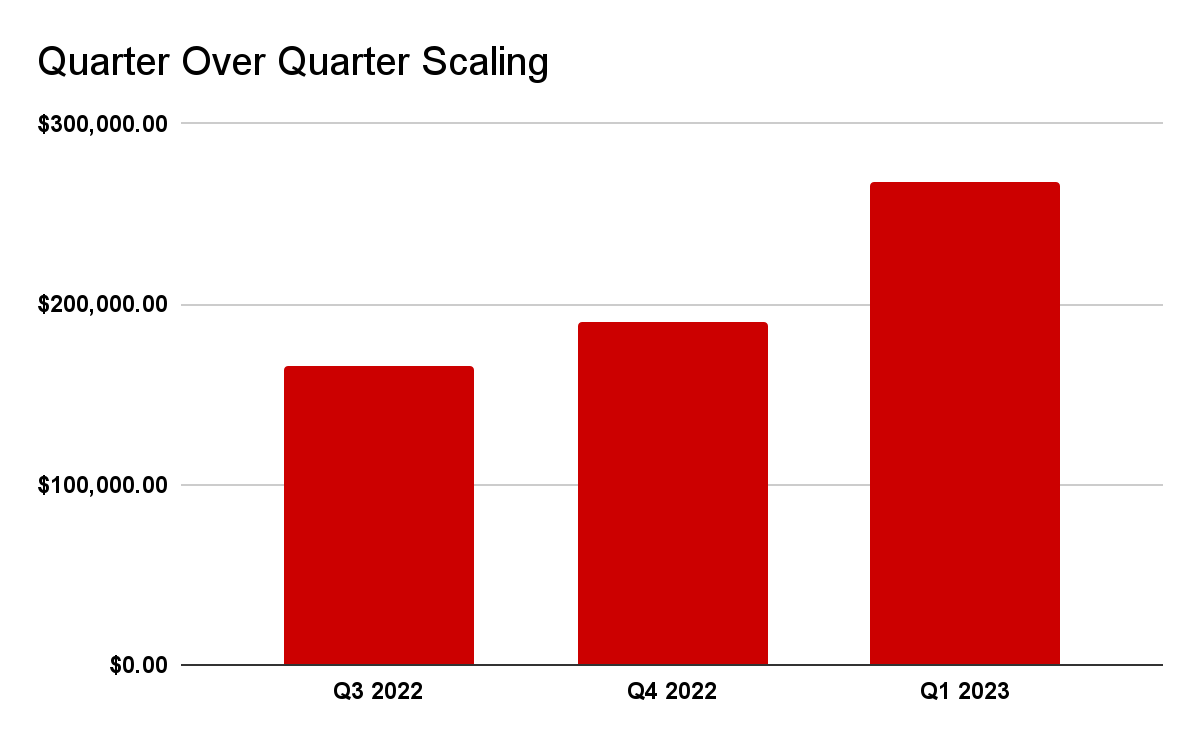 Scale Using the Power of Facebook Ads with Client Accelerators
We hope you've learned something valuable about how to advertise on Facebook today. It's not enough to just have high-performing FB ads. For the best advertising on Facebook, you'll need to regularly swap in new ads and keep testing to make sure they're performing to your expectations.
For Internet Profits, testing our new creatives with different audiences played a critical role in our results. Once we found the best ad set-audience pairs, we were able to consistently scale in a way that has earned them hefty profits month after month.
We also solved a major challenge that nearly every marketer struggles to tackle. With so many ads out there, how can you make sure yours stand out from the rest of the pack? We focused our ads on popular media, hot TV shows, and familiar imagery to grab and keep the audience's attention. And as you've seen, the results speak for themselves!
If you're ready to boost your revenue and profits with our Facebook advertising strategy, book a call with us today! We offer comprehensive Facebook ad strategies, accurate metrics with our Hyros tracking system, and lightning-fast support when you need it most.