Grow your business with YouTube/Google Ads
Accelerate your business growth using targeted Youtube and Google ads.
Book a free call now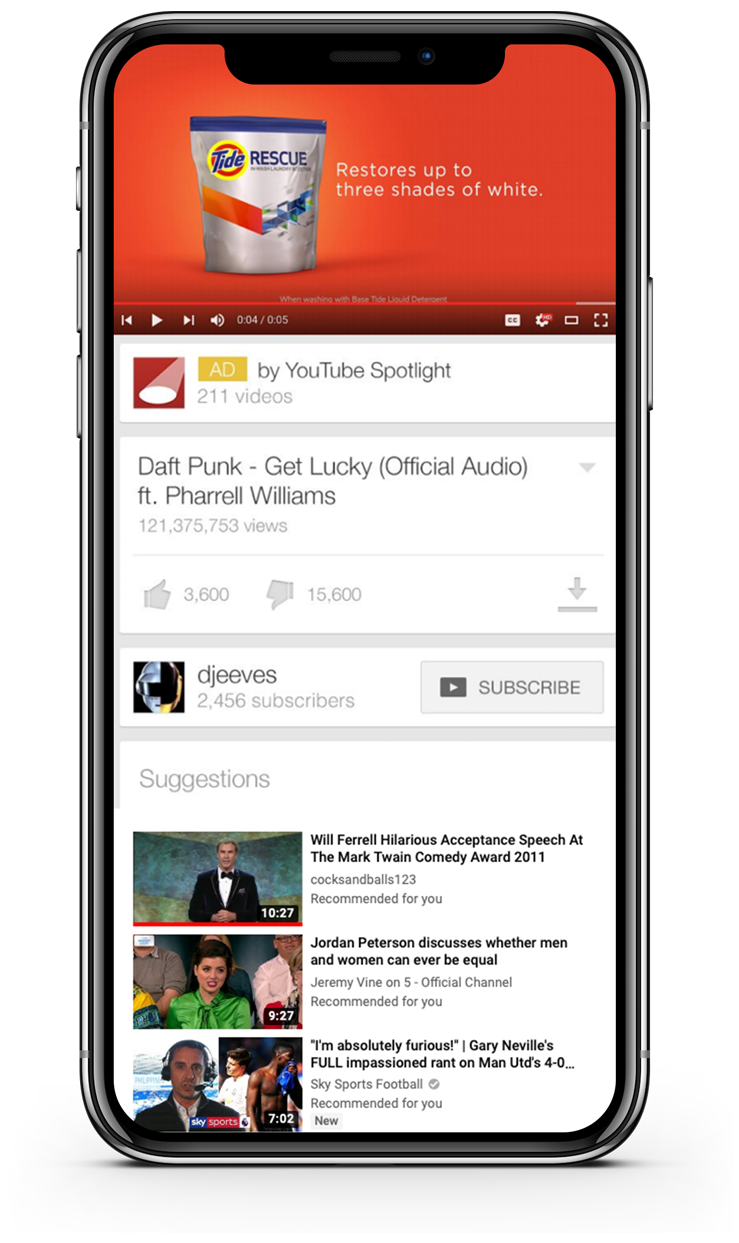 Youtube ads are the strongest form of social proof.
Youtube is the primary platform for businesses running paid advertising in the high ticket industry. There is a variety of YouTube Ad formats available, including TrueView ads, non-skippable in-stream ads, and bumper ads. The most popular of the three, and our main focus on the platform, is with TrueView ads. These are the ads that you can find before, during, or after videos on the platform.
The drawbacks? The user can skip after 5 seconds and you pay less per view on Facebook. So, it's essential that your ad immediately calls out your target audience and screens bad leads. However, you only pay if the user watches your ad for 30 seconds or longer. Yet, these ads display the real view count of your ad, regardless if a viewer skips or not. So, these ads pose as the strongest form of social proof.
That's why YouTube is the most valuable ad campaign format that allows a hard sell that comparable to infomercials running on cable. Yet, running ads on YouTube is just a product of Google Ads, the online advertising solution that helps businesses scale their outreach and promote their products or services on Google Search, Google Display, and of course, Youtube.
How will Client Accelerators optimize my Youtube & Google Campaign?
Our team at Client Accelerators works diligently to increase the conversion rate and ROI for our clients by utilizing a multi-faceted approach to Google Ads campaigns.
We optimize every penny of ad spend by capitalizing on:
Keyword Research/Analysis
Daily Rank Monitoring
Bid Assessment
Ad Copy
Profound Marketing Strategies
Google Search utilizes SEO (search engine optimization) strategy for related search terms on the platform. Optimized keywords, campaigns, and targeting will reap the most consistent ideal audiences for our clients. This is an effective way to catch audiences who are problem aware and in search of their solution. The closer their search caters to your solution, the better the Search ad will perform. Additionally, Google Display ads can be seen all over the internet outside of search engines via text, image, audio, or video. This allows for offers displayed on YouTube or Facebook to be extended to a broader audience, so as to increase reach and awareness.
We've been able to manage campaigns on Google Ads for companies of all sizes and all niches. Through the massive social network, our agency enhances brand awareness, attracts leads, and generates sales. Together, we can launch competitive ad campaigns to yield a high-quality return on investment, while also growing both your reach and your revenue.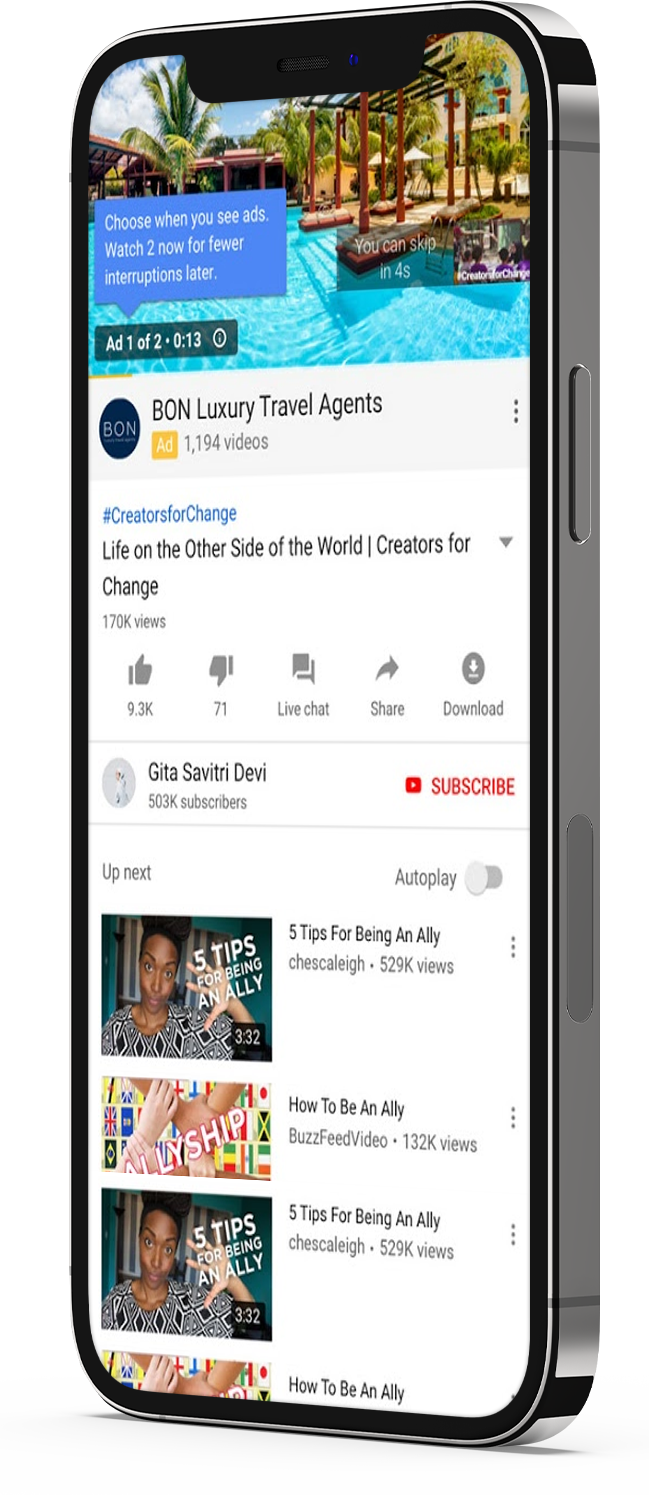 We Will Take Care Of The Results
Let our In-House Agency Create Eye Catching Video Ads For You That Increase Click-Through Rates, Decrease Cost Per Lead, and Ultimately Put More Money in Your Pocket.
Do you need to go Larger than Facebook? Then look no further than to the Google Display Network, which has Multitudes of Traffic for 5-10 Cents per Click.
Our Team creates all of your Youtube Ads In-House and you sit back and watch as the Leads and Sales come in.